News
Unite and Ignite! RSVP for Convention on October 1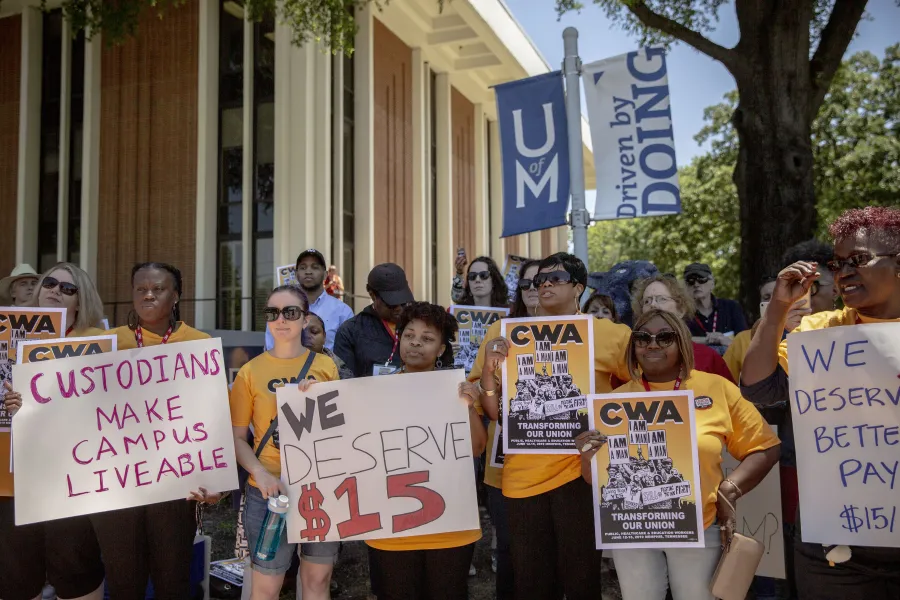 Please join us for UCW's 2022 Annual Convention on Saturday, October 1. 
This is our yearly opportunity to come together as one union to make plans to grow our union and our power. We especially encourage union members who have never attended before to come and meet like-minded people working in public higher education from across Tennessee, and to learn about shared struggles, have a voice in union priorities, and learn successful organizing strategies. 
In this past year alone, we have seen tremendous victories and activity: UTK, TSU and other campuses paying $15 per hour (finally), UCW members winning elected office in Memphis, graduate workers eliminating fees and taking on healthcare fights, and workers from Knoxville to Murfreesboro to Chattanooga winning vital COVID protections on the job. 
This year's theme is UNITE & IGNITE. In the coming year, we must unite as campus workers across the state to ignite winning campaigns for fair pay and raises that keep up with rapidly increasing costs of living, stand strong against censorship and attacks on diversity, and defeat Amendment 1.
We are excited to return to hosting an in-person convention in Nashville this year. It has been 1100 days since our last in person convention, and there is nothing quite as energizing and inspiring as organizing in the same space! (This decision may change as we monitor public health indicators, and we are exploring hybrid and virtual options.) 
Please RSVP to join us in Nashville, and keep an eye out for more details:
Saturday October 1, 2022
10 am - 3 pm Central Time
Nashville, TN
Lunch provided
Childcare available by request
RSVP at: https://bit.ly/UCW2022RSVP
In Solidarity,
The Convention Planning Committee (Kathryn Hicks, Lori Danley, Rick Kurtz, Zachary Ridder)
Cameron Brooks, Presente!
UTK Graduate Workers Win Stipend Increases
RSVP for UCW's 2023 Statewide Convention