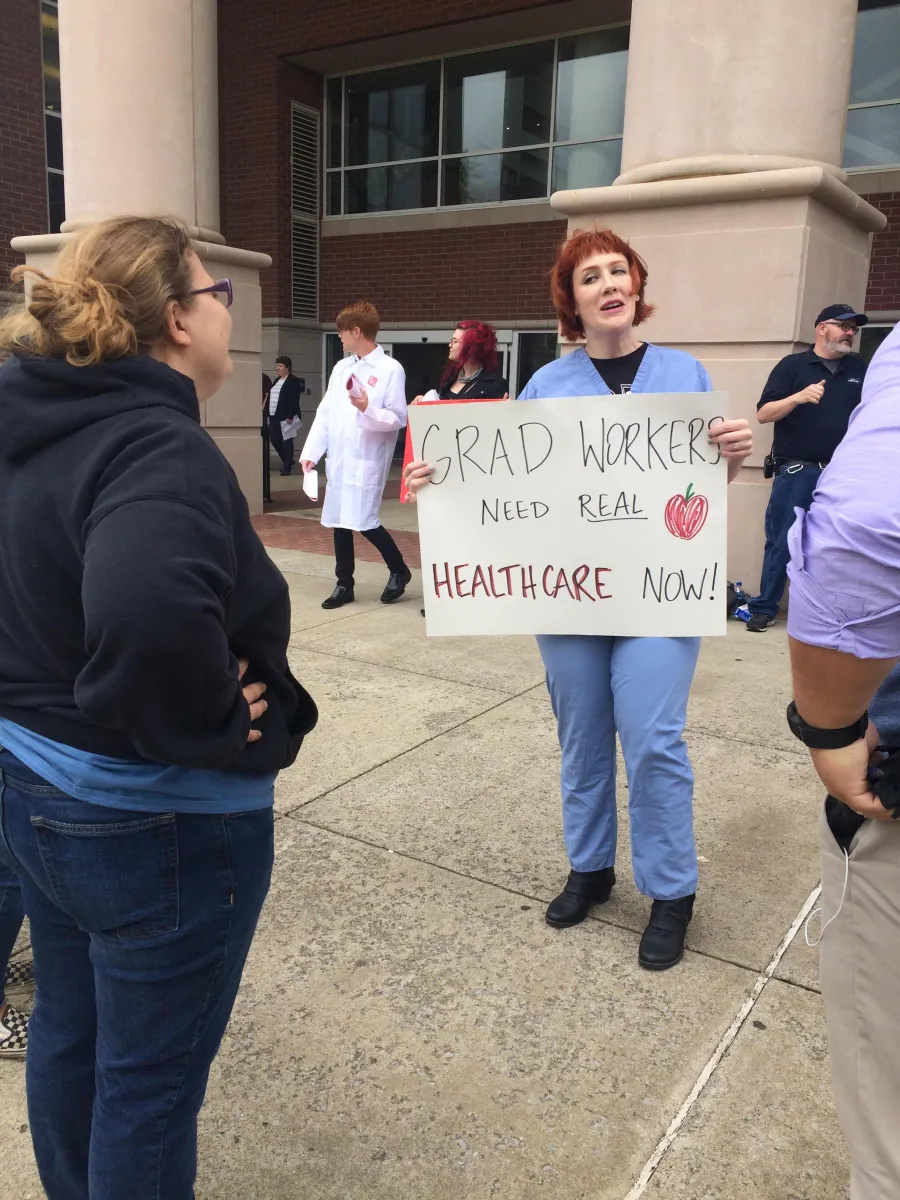 The Graduate Workers Organizing Committee (GWOC) is a growing alliance of graduate employees at campuses across Tennessee. Our efforts were begun by graduate employees at the University of Tennessee-Knoxville, under the umbrella of Tennessee's higher education union, United Campus Workers.
GWOC is dedicated to identifying and systematically addressing fundamental issues common to graduate employees, such as the lack of: living wages, employer-provided health care, fair working conditions, non-discrimination, and democratic decision making. 
By emphasizing the structural inequalities and injustices within higher education, we combat the devaluation of academic labor. 

GWOC organizes graduate students to take collective action toward making the Tennessee's universities welcoming and inclusive workplaces while increasing academic achievement at all levels of scholarship.

Goals:
• Living wages for all graduate workers
• Employer provided health care coverage on all campuses
• Fair working conditions
• Racial and gender equality
We have already won substantial improvements including employer provided health care at UTK, cost-of-living adjustment raises provided to campus employees including stipend increases across the UT system, an official university committee looking into graduate employee health insurance at University of Memphis, and numerous examples of improved communication and broadening discourse concerning graduate employee working conditions, the growing crisis of so-called contingency in academic employment, and the hugely important issues of student debt.