News
U of M President declines raise; pay inequity remains unchanged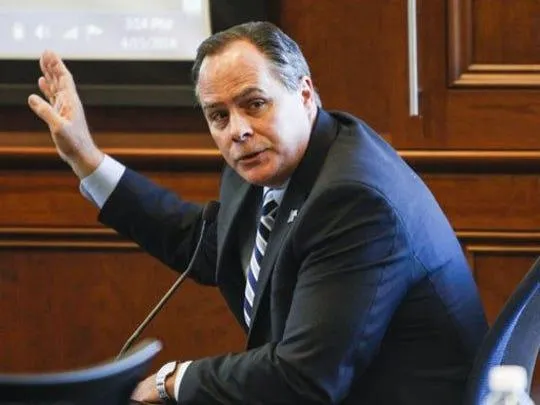 September 26, 2019
United Campus Workers members are pleased that President Rudd has finally taken concrete action that aligns with worker and student calls for pay and resource equity at the University of Memphis. As a union we have amplified the voices of facility service workers, grad students and adjuncts, brought our elected officials into the conversation, and done the hard work of reflecting UM to itself. Pressure from our union, open records requests, and a planned student protest tomorrow (Sept 27) played a considerable role in Dr. Rudd's decision to reconsider and turn down his recent raise.
As a reminder, President Rudd received a salary supplement of $50,000 and a $175,000 bonus this past spring. Further, as the Daily Memphian reports, "It is not clear if Rudd will take a performance bonus and retention bonus approved by the trustees at the same time. The retention bonus is $125,000. Performance bonuses could be as much as half of his salary."
This is an important moment for University of Memphis to address pay inequity on campus. As a public access institution where faculty and staff salaries are lower than peer schools and where many students come from lower-income families, the University of Memphis administration should go a step further. We call on President Rudd and the Board of Trustees to make a good faith effort to address other outstanding issues that campus workers are concerned about such as a plan for $15/hr, no outsourcing of Tiger Copy & mail services, graduate student health insurance/precarity, and a public forum where students can address their concerns about the tuition guarantee plan and employees can address the race and gender pay gap.
For more information about the student protest see the YDSA event page and the student petition. For critical coverage of this ongoing conversation please see Fox 13, WREG 3, the Daily Memphian and the Commercial Appeal.
Text of President Rudd's email below:
From: Office of the President <president@memphis.edu>
Sent: Thursday, September 26, 2019 10:37 AM
To: All Faculty Staff and Students <all_faculty_staff_students@memphis.edu>
Subject: Campus Update
Dear Campus Community: 

After considerable thought, I have decided not to accept a salary increase this year. I appreciate the thoughtfulness, support and offer from our Board of Trustees, but ultimately believe it in the best interest of the institution to forgo any salary increase at this time. Overall institutional efficiency has been at the forefront of my agenda from the day I started, a value I firmly believe and will continue to live.

Thank you for your hard work on behalf of our students, University, and community.  

Regards,

M. David Rudd, Ph.D., ABPP
President
Distinguished University Professor of Psychology
Cameron Brooks, Presente!
UTK Graduate Workers Win Stipend Increases
RSVP for UCW's 2023 Statewide Convention