News
RSVP for UCW's 2022 MLK Day Celebration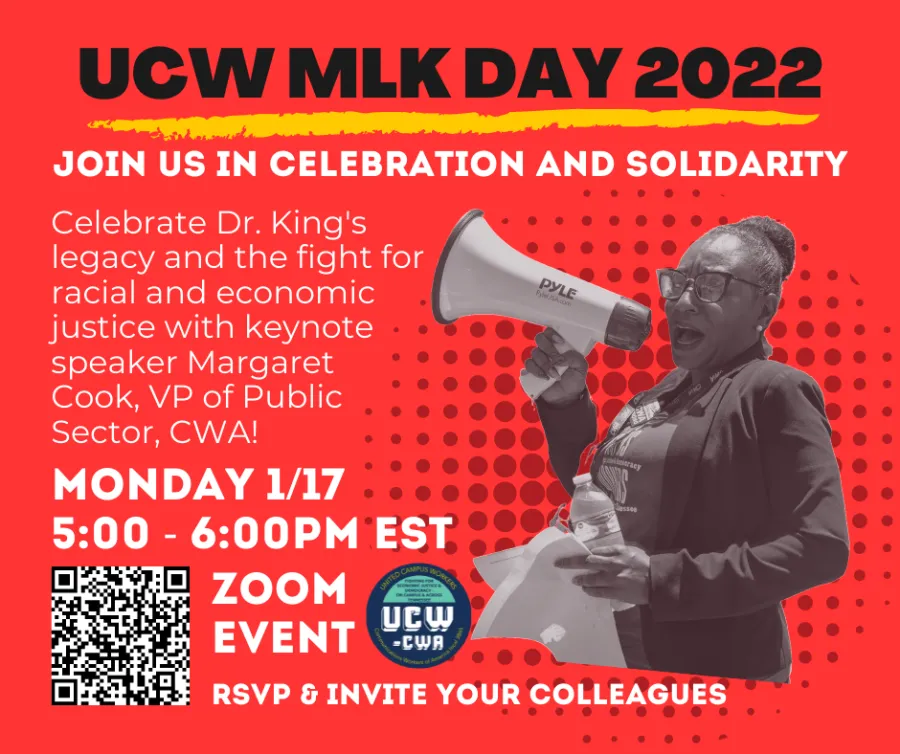 Campus workers, community members, and allies are invited to join us this MLK Day for a celebration honoring Dr. King's legacy and the continued fight for racial and economic justice.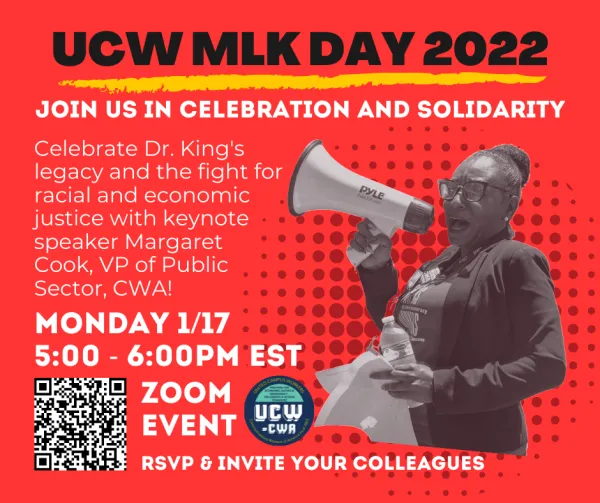 UCW's 12th Annual Martin Luther King, Jr. Day Celebration will take place on Monday, January 17th, hosted by the UTK chapter! We will hear from several speakers, including Margaret Cook, Vice President of CWA and former UCW University of Memphis leader. The event begins on Zoom at 5 pm EST/4 pm CST.
For those local to Knoxville, we will also be marching in the MLK Memorial March Parade starting at Chilhowee Park's Midway Entrance on N. Beaman St. (3301 E Magnolia Ave.) to Overcoming Believers Church on Harriet Tubman St., line-up at 8:30am, step-off at 10am.
RSVP to join us on January 17th in honor of Martin Luther King, Jr. and the fight for racial and economic justice! Click here to RSVP.
For more information, contact fairness@ucw-cwa.org.
Cameron Brooks, Presente!
UTK Graduate Workers Win Stipend Increases
RSVP for UCW's 2023 Statewide Convention